A powerful and highly cost effective tool for engaging with customers, researching markets, driving sales and promoting brand image - social media is, when used strategically, a hugely important strand of any modern communication strategy.
Artemis creates well-crafted campaigns that ensure social media activity supports clients' wider communication and marketing goals. By creating compelling, shareable and sticky content, our social media expertise helps clients to increase audience engagement, build followers and drive web traffic organically.
In little over six months children's charity NYAS increased its Twitter following by 25% and improved Facebook engagement tenfold, thanks to a creative and sustained approach from Artemis.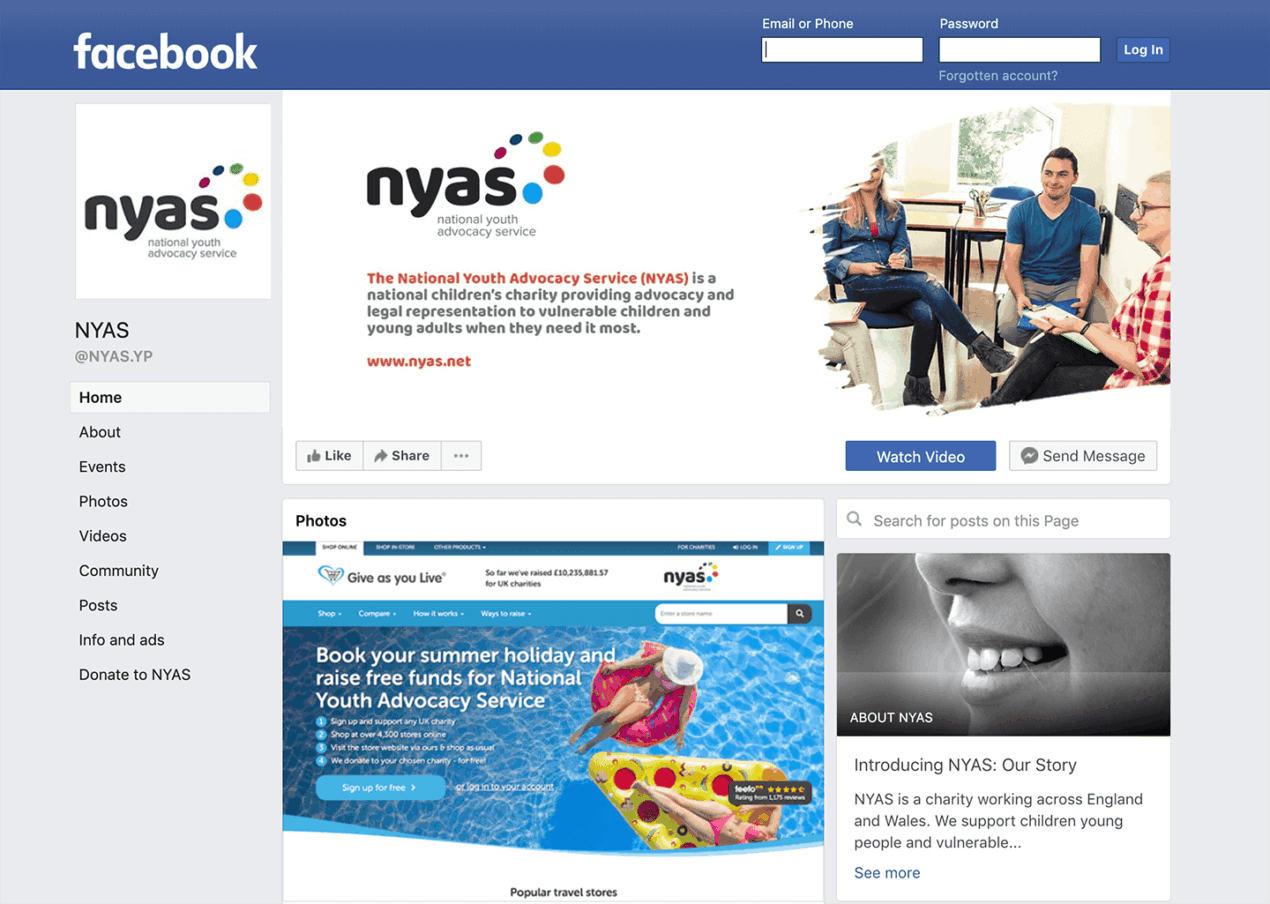 NYAS' brief was to overhaul and streamline its social media accounts to concentrate budget and energies on more meaningful engagement with existing and new followers.
Artemis delivers lively, frequently-refreshed and engaging social media activity across Twitter and Facebook and works closely with the NYAS team to ensure it reflects the breadth of the charity's work. Content includes fundraising calls to action, emotive updates about how NYAS is helping to change young lives, topical blogs which showcase NYAS services and expertise and profiles of team members and their work. The use of video has been particularly effective in spreading NYAS' messages and driving engagement. It's this varied content that has helped NYAS to increase followers, likes and shares and improve audience engagement.
Strategic campaigns to date have included supporting the launch of the NYAS advocacy app at the Houses of Parliament and launching a search for more independent visitors across the country.
The team have worked really hard to continually create engaging and relevant monthly content for NYAS, all promoted via our social channels. You could not wish for a more motivated, passionate, creative and committed partner. All work is delivered on time and in a professional manner and I highly recommend their services